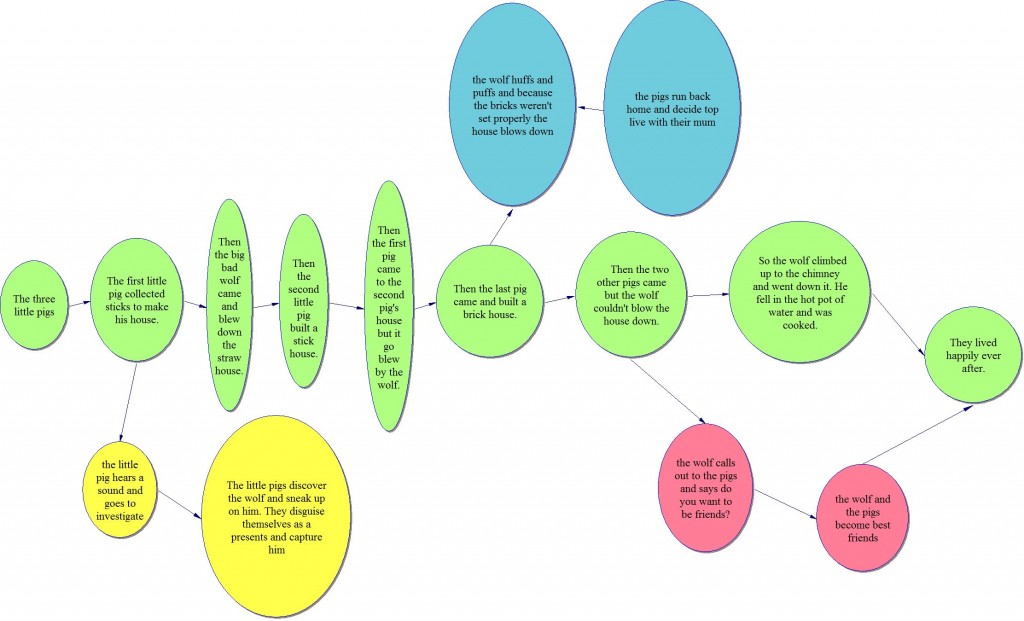 In term 2 of 2014, I had the pleasure of working on a new concept with the year 2/3 class that I teach as part of my role as ICT specialist at Modbury West School.
This was the concept of branching. Branching is defined in the Australian Curriculum as:
Branching occurs when an algorithm makes a choice to do one of two or more actions depending on sets of conditions and the data provided.
Now this might sound rather dry and boring, but the way we approached this new concept was very engaging and my students now have a solid grasp of some basic concepts covered in the Digital Technologies curriculum and how they can be applied in the tasks we undertook.
Resources
This is the unit planner that was developed for the "Choose Your Own Adventure" topic
My example of a 'Fairy Tale' algorithm
My example of a 'Fairy Tale' branching algorithm
My example of a CYOA fairy tale: The Three Little Pigs