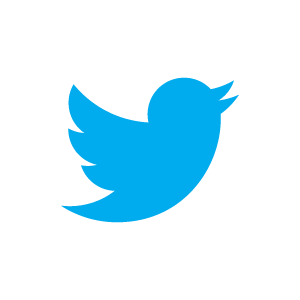 I would love to share with you all about the benefits I have found from using Twitter, the connections I have made and the people I am able to learn from and share my learning with.
For me, Twitter is all about
knowing what is going on, nationally and internationally, in areas that interest me
having resources shared with me that are tried and tested by other teachers
connecting with other people who inspire me and challenge my thinking
sometimes meeting the people I tweet with in "real life"
I found this to be a great video for a quick overview as to why Twitter is great for educators
If you want to read more about how Twitter is good for educators, I suggest reading George Couros' blog post and the comments on this post Does Twitter Improve Education?
So What is Twitter?
Officially, Twitter describes itself as:
At the heart of Twitter are small bursts of information called Tweets. Each Tweet is 140 characters long, but don't let the small size fool you—you can discover a lot in a little space. You can see photos, videos and conversations directly in Tweets to get the whole story at a glance, and all in one place.
It is a microblogging site, which allows you to share your ideas and resources, in the form of Tweets, with your followers or people following the same #hashtag as you.
This video was a great way of describing different aspects of Tweets and Twitter

Anatomy of a Tweet
This is a great post that breaks down exactly what can be found in a tweet.
A dictionary for abbreviations and terms you might see on Twitter
Getting Started
Getting started on Twitter is as easy as going to the Twitter website and signing up for an accout
Sue Waters @SueWaters The Twitteraholic's Ultimate Guide to tweets, hashtags, and all things Twitter
Edudemic's 25 Ways to Get the Most Out of Twitter
TeachThought's 20 Most Useful #hashtags in Education
George Couros @gcouros What Should A Networked Leader Share About?
Heidi Cohen's Twitter Etiquette
Some people/hashtags to follow
The way I started was to follow people who interested me and yes there were some celebrities in this mix too – I'm not all about work completely. Use the search function in Twitter to look up the person you are interested in reading about and see if they are on Twitter. Sometimes when you find someone whose Tweets you enjoy reading, it pays to look at who they follow to see if there is anyone there you might be interested in following too.
#edchat – this #hashtag ticks over incredibly fast but it is definitely worth a look as the main education # in the world
#ozedchat – the Australian version of #edchat
#aussieED
@EduTweetOz is a reasonably new account which has "Australian educators from all sectors share their ideas, experiences, questions & passion."
Sue Waters maintains a list of Australian educators on Twitter – this is a good list to start looking at for Australians sharing great ideas
@JAKnipe – blatant plug for my own Twitter account! 🙂
I hope this brief rundown has been of help and that you take those first steps and be brave enough to put yourself out there and try something new.